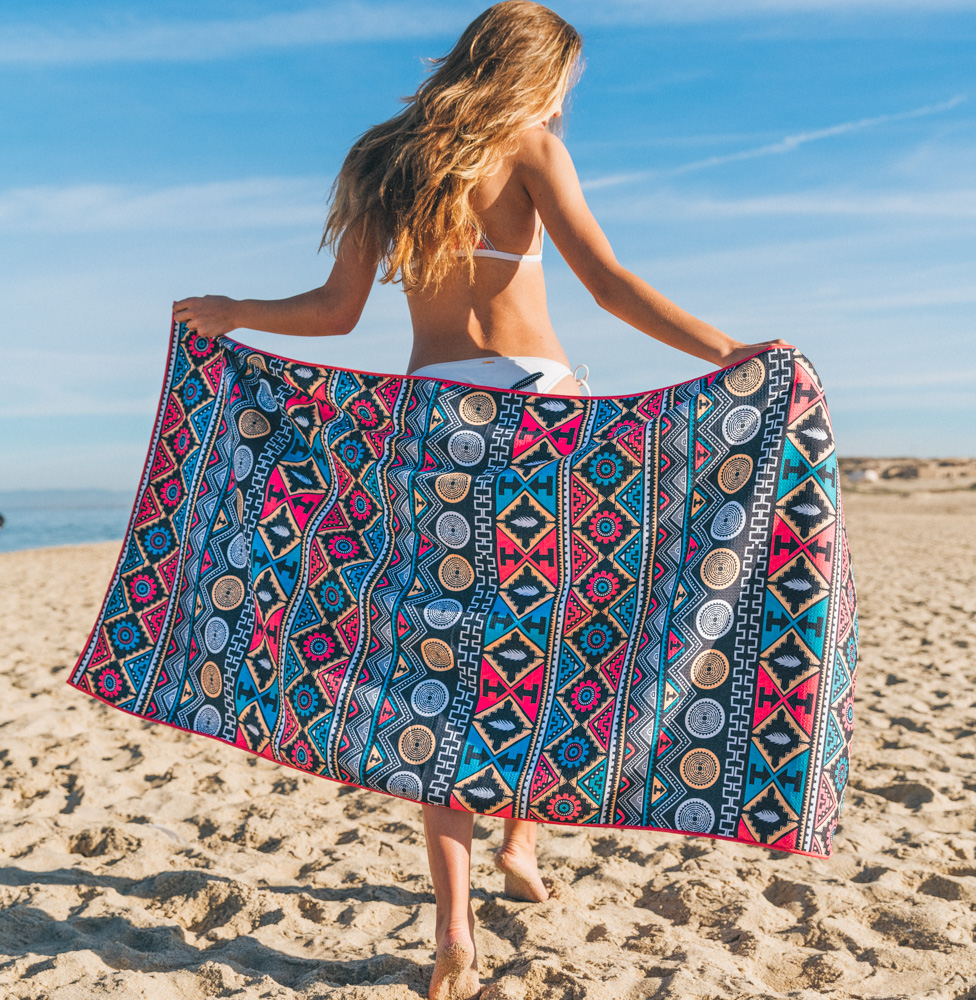 Being at the beach is a glorious time for everyone, yet dealing with sand particles after an exhilarating time-out is frustrating.
Worse still, you may even find these particles in your food and personal items on your way home.
Enter GoBreezie, which created an innovative beach towel that is causing a huge uproar around the globe.
The genius behind the inventive sand resistant beach towel is that it consists of reinvented microfiber, providing a super absorbent, quick dry, ultra comfy and stylish feel during use.
It is emerging as the ideal towel for beach, pool, yoga and travel.
"Now I worry less while having a great time at the beach because the sand particles that accumulate on my towel just instantly slips off," says one GoBreezie user. "The sand resistant beach towel allows you to relax in a sand-free, soothing environment."
For GoBreezie, its goal is pursuing a high quality of beach life with a high-quality beach towel– a specific patent texture of beach towel, all in the name of relishing a better beach day.
"Our goal was to change the drag and wetness associated with beach time. GoBreezie Microfiber Beach Towel are built to repel sand." says Founder Alexandra …